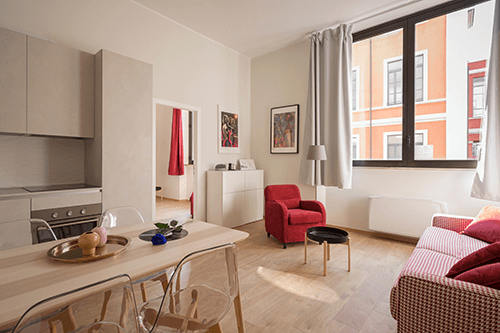 Whether you are just moving into your new home, or you have been in your current residence for some time, a clean and presentable home is something we all strive for. Whether cleaning is the name of your game, or it is a task that you dread, we have some tips and tricks that we find helpful in cleaning your home or apartment and keeping it that way! Are you in a smaller space? We will also cover those tips and tricks of storage, and what products to use to make the most of your cleaning, time, and money.

10 Apartment Cleaning Tips
Start from the beginning.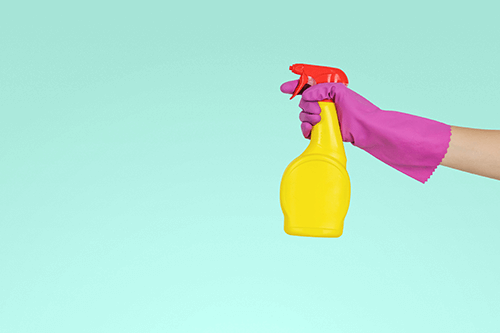 Most apartments will be "made ready" or "turned" in advance for you prior to your move-in date. Carpet cleaning, possible fresh paint, and an inspection making sure appliances are all working properly, etc. However, this may not include a deep clean before you arrive. Dust may be present on baseboards; windows may not have been dusted and or cleaned and counters may have to be wiped down. This is where you come in! It is in your best interest to do a deep clean yourself prior to moving in your belongings. The best way to do this – recruit your friends or family, order some pizzas, and get to cleaning! Your empty apartment will be ready and up to your satisfaction before you know it!
Make a list and check it twice.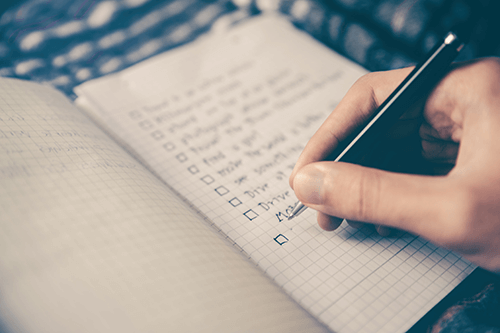 Once you are ready to do your deep clean, make a list! We would recommend starting with a good vacuum and dusting! If you have wood flooring and no carpet, a good sweep and Swiffer will do the trick! Write down what is important to you and make those items a priority of what you want clean and tidy. Baseboards, the bathtub or shower, windowsills, and the actual windows are all items you will want to make sure you clean yourself as they may not be done by your maintenance team.
"Clean Smarter Not Harder."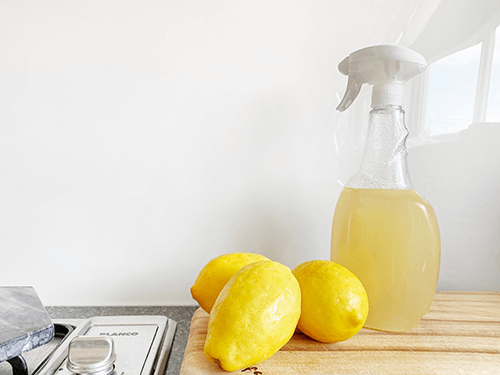 Instead of wasting your money on a separate cleaning supply for every inch of your house, consider purchasing cleaners that do many jobs! Multipurpose sprays are available for your countertops – brands such as Lysol, Grove CO., and Mrs. Meyers cleaners offer multipurpose spray for any countertop you have! Multipurpose products are great cleaning supplies for apartments because they get the job done and don't take up much space! Swiffer also offers multipurpose Swiffer pads for any flooring you may have – wood, tile, linoleum, and much more. Why pay for multiple cleaners when you can get away with one!
Keep it away but have it handy.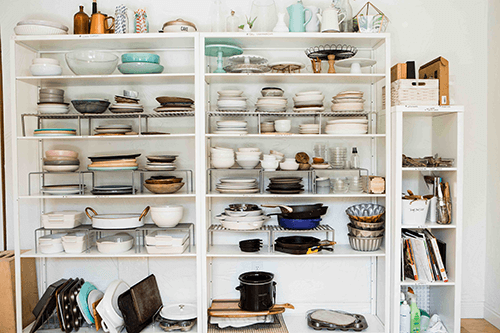 Wondering where you should keep your cleaning supplies in a small apartment? Try these helpful spaces. If you are lucky enough to have an "under the sink" storage space for your cleaning supplies – use it, that is a no-brainer. If you don't have doors to your closets or storage shelves, hang an eye-catching curtain with a rod to hide the not so pretty supplies. You can also add in an air freshener by the storage space to refrain from the harsh chemical smell. Don't have a closet available? You can also utilize wall space as well! By hanging up a pegboard in the bathroom or kitchen, you can store a broom, cleaning cloths, and more without sacrificing valuable closet space. If space is an issue in your current apartment, it could be worth looking into a new apartment that offers large closets as one of its amenities!
Build up your cleaning toolbox.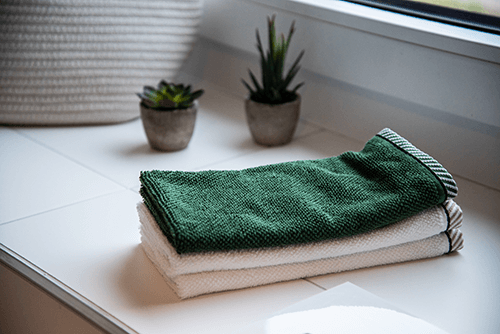 It can be easy to over clutter your cleaning supplies cabinet and it's even easier to find cleaners you haven't touched in months. Keep your supplies limited and minimal. We suggest a vacuum or duster, an essential counter cleaner, floor cleaning solution, dusting spray, window and glass cleaner, toilet essentials, and your basic paper towels and rags. These are all "the essentials" of getting the basic jobs done.
Keep up or continue to clean up.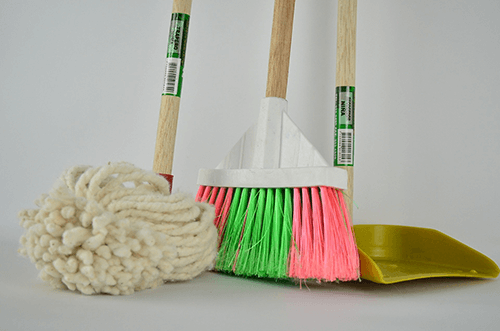 Preventing the mess and stress can be a lot easier than you may think. Prevent the big messes by actively providing your home with the preventative care it needs to stay in its best shape! Active strides like making your bed every day, picking up your clothes instead of throwing them on the floor of your bathroom/bedroom, and doing a weekly vacuum and dusting are all ways of keeping your place tidy and "clean" throughout the week.
Dust bunnies, build-up, and dirt – oh my!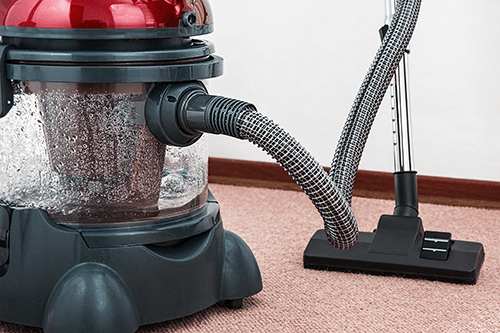 Under the bed, fan blades, and even your walls are all cake with dust and dirt. Did you know that your bathtub can hold just as much dirt and grime as other places in your home, and it is the place where we go to get "clean!" Baseboards and windowsills create and hold dust and bacteria from the air in their "hard to reach" spots. All of these areas are great spaces to keep up on monthly. A good dusting to these areas and a scrub of your tub will help you feeling fresh and clean!
Split the tasks and lighten the load.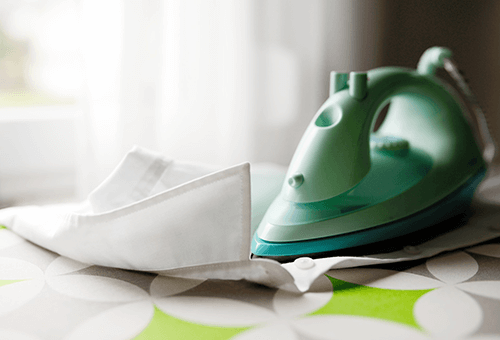 If you happen to live with roommates or are in some sort of relationship, hopefully, you do not have to do all the cleaning. It can be beneficial to split the tasks so not only do you not have to carry all of the tasks yourself, but you can also ensure a better job and clean because you are focusing on one or two items instead of a laundry list of items. As you and your roommates develop a cleaning routine, you can switch up your cleaning tasks as time goes on, so you are not repeatedly cleaning the same room each time.
Food makes everything better!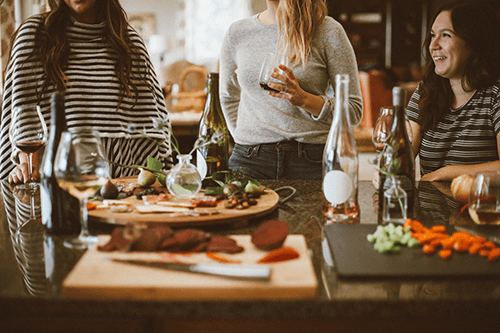 Do you live alone? Does cleaning overwhelm you? Do you not know where or how to start? If you have a big cleaning day ahead of you, recruit your friends and pay them to help you clean in food and beverages! Crank up the tunes on your speaker and enjoy a day with your best friends and get your cleaning done and in half the time! They may even have tips for you that they do while cleaning that you may not have thought of.
Breathe in, breathe out.

What's probably more important than the things you touch in your home is the air you breathe. Cleaning your air filter monthly is key for keeping the dust bunnies away but also ensuring you can breathe a little easier – we're not joking. Your air filter, especially with central air and heat should be replaced every few months, and at least once a month if you have pets that shed. If you were not aware, a clogged air filter can actually cause your HVAC system to work properly or to be slowed by the dust and dirt weighing it down causing it to work harder.

---
How Can You Keep Your Apartment Clean Everyday?
The best way to keep your apartment clean is to do little clean-ups throughout the week. Instead of letting the dishes build up in the sink for the week, wash them nightly. This will help prevent that dreadful, intimidating pile from building, and keep the cleaning manageable. Tidying up your space daily will also help give the illusion of a clean apartment! Folding blankets after each use, picking up those stray socks, and putting them in the hamper where they belong, will also help keep your home clean. If you have a robot or automatic vacuum, allowing that to run every day is another awesome way to stay up to date on your cleaning duties.
By doing a little cleaning every day will help keep the larger messes from building up and make cleaning a little less intimidating since there won't be as much to do!
What Cleaning Supplies Do I Need For My Small Apartment?
Like we mentioned before, when you're tight on space, you have to start wondering what kinds of products you need versus want. Here is a list of must-have cleaning supplies you should have at home:
Rags

Toilet Brush

Swiffer (This replaces a mop AND broom!)

Cleaning Products (such as bleach, dish soap, glass cleaner, etc.)

Sponges

Duster
Cleaning is not always a breeze, but we hope after reading our tips and tricks that it does come a bit easier. If anything, you can make it fun with your friends or roommates, and you can all work as a team to get the job done. A clean home is a happy home, and we will ensure you that you will feel better coming home after a long day to a tidy place that you enjoy and are proud to call your own.