How To Light a Room with No Overhead Lighting
How To Light a Room With No Overhead Lighting

Nothing makes or breaks a room quite like lighting. It affects your mood, can improve the ambiance, and help define spaces like a bedroom or living room.

Lighting can affect how you feel in a room. If you are in your bedroom and the lighting is too bright, you may have a harder time going to bed beforehand. By enlisting the help of soft, warm light, you can create a more warm and comfortable environment.

Now, this might be great if you are cooking or trying to get some work done, but different kinds of light can provide different feelings of warmth within a home. Depending on what your apartment or home offers, you may not have overhead lighting available. So how do brighten a room without overhead lighting?

Check out our tips below to not only add more light to your space but do it cost-effectively!
How can I improve the lighting in my apartment & home?
There are a number of different ways to improve lighting in an apartment, some even super cost-effective and require little to no handy skills. All you'll need in most cases is a hammer, nails, and a space on a wall!

Silence of the lamps.

By far the most important thing you can is to buy some lamps for your apartment.
Even if there seems to be adequate light in most rooms of your apartment an extra lamp here and there can really change the entire feeling of a room.

We always recommend residents analyze their lighting situation first if they are wanting to try and create a better feeling of home in their apartments.

Lamps can be inexpensive and also easy to find at thrift shops and antique stores if you are on a budget.
Make a shady decision.
Lampshades can be used for more than just accent pieces in a room. They have the ability to make a difference in the quality of light you get out of your lamp.

With this in mind, it's important to know what your goal is before purchasing one.

Lampshades can dim and change the light to make it softer or change the color to something that feels homier.

Lighter lampshades allow more light to escape into a room while darker shades cast light above and below the fixture, giving more localized light to a room.

If your goal is to provide as much light as possible, then you could consider purchasing a more non-traditional shade to achieve that. Glass or wire lampshades not only provide light but also give a room a more artsy feel.
Pick the right bulb.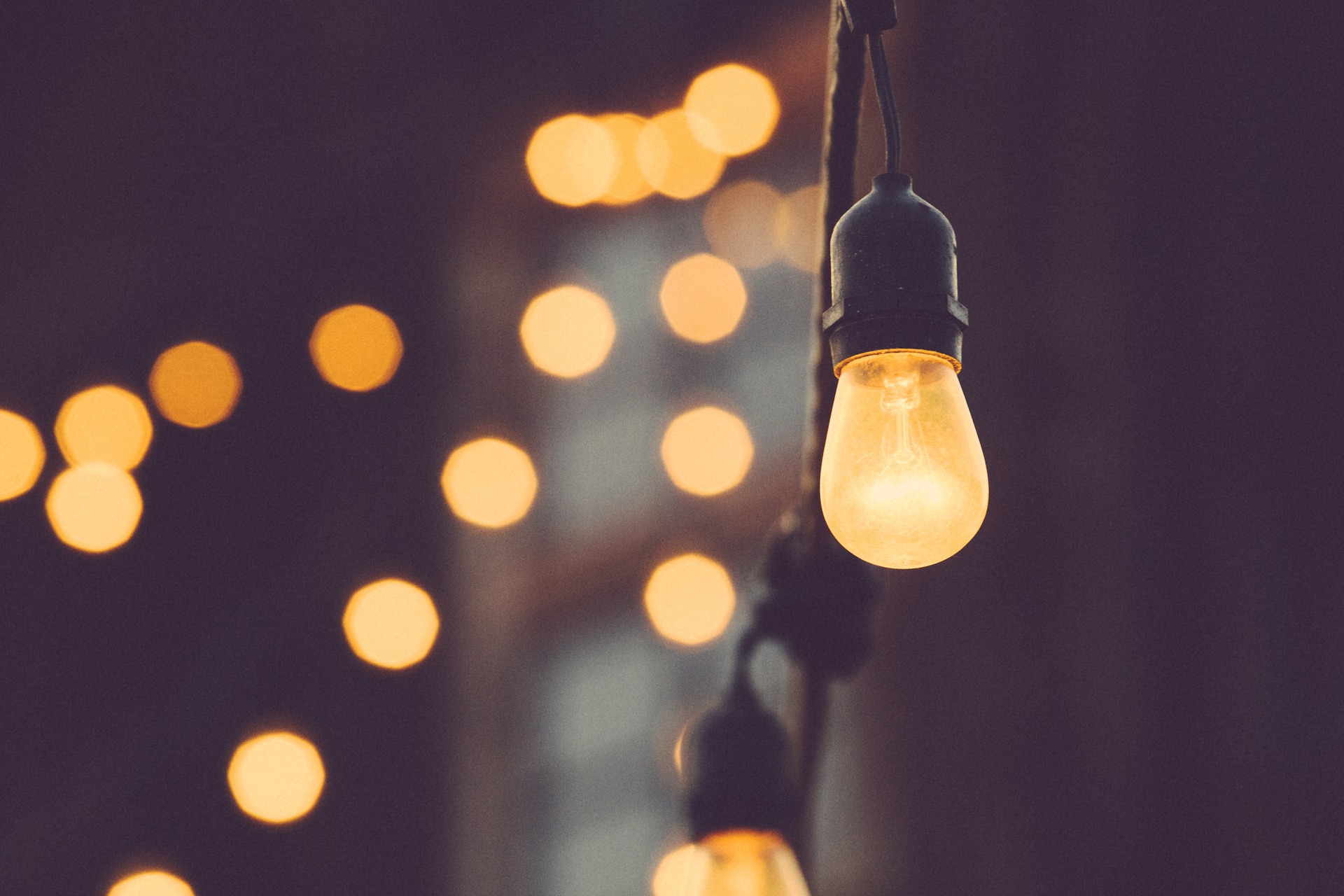 You want your home to feel inviting for guests, not cold like a doctor's office, which is why it's important to purchase the right lightbulbs to set the mood.

To achieve a homey feel, opt for incandescent bulbs that emit a softer, yellow light. This will make the space warmer and give a cozy atmosphere.

This lighting is perfect for bedrooms and living rooms, places where you want to feel relaxed and unwind.

It's also important to consider what you'll be doing in a room when picking lighting. For bedrooms and living rooms, it makes sense to choose a warmer tone.

Whereas task rooms like a home office or kitchen should have brighter focused lighting.

Sometimes all a lighting fixture needs is a new bulb to achieve the desired mood. Most stores carry a variety of energy-efficient bulbs. These can be a bit more costly upfront but will save you money on your next electricity bill.

If your utilities are already included in your rent or you pay a flat fee regardless of your energy consumption, these bulbs can also reduce your carbon footprint. So it's a win-win either way!
It's a mirror-cle!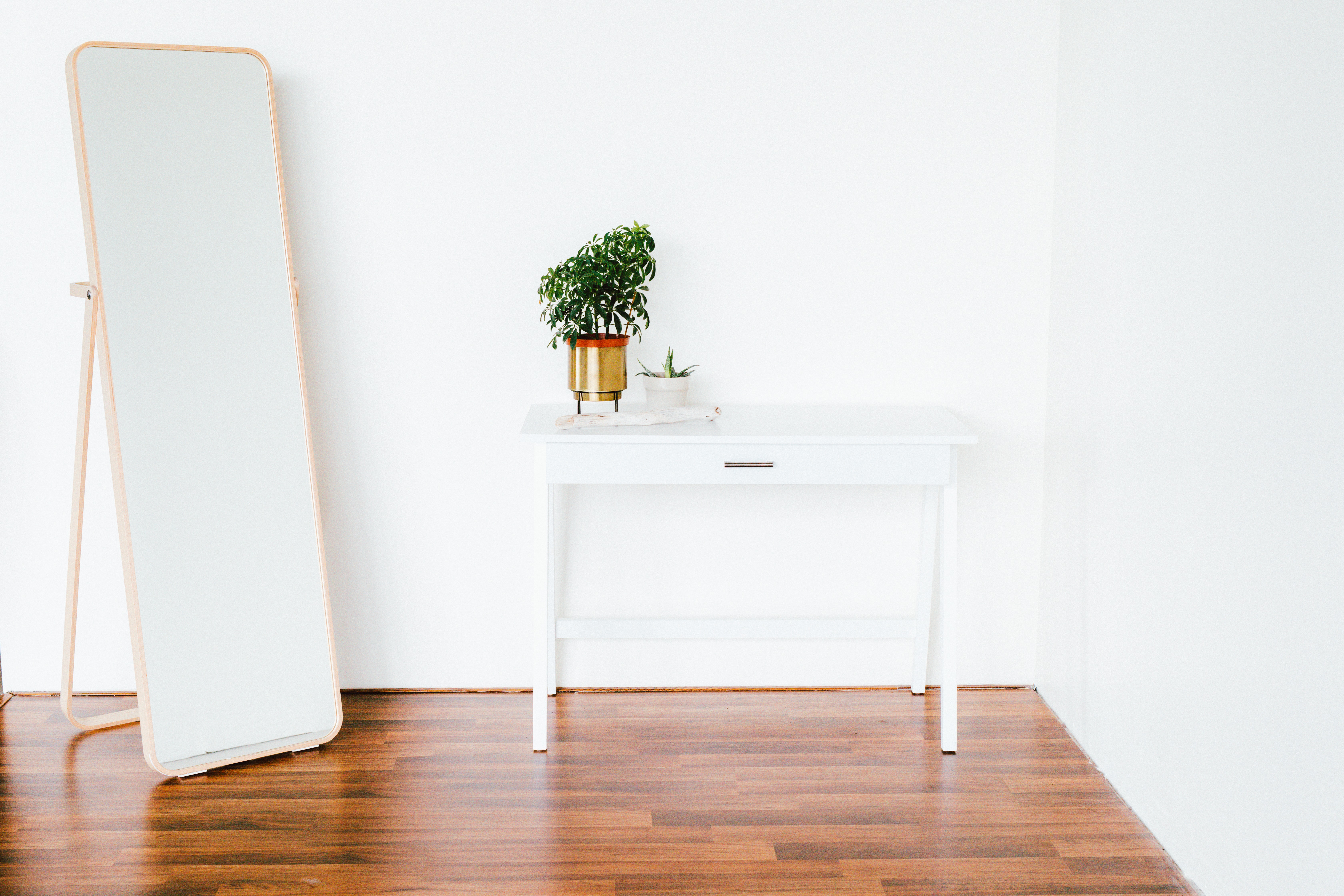 It's a wide known fact that mirrors can help a room look bigger but did you know that they can also help improve the lighting in a space?

Mirrors placed opposite a window will help reflect and bounce natural light around a room and maximize what's already there.

Mirrors can run a pretty penny, so we suggest hitting up your local thrift store or goodwill to find a mirror that will do the job!


Tight on Floor Space? Go Upwards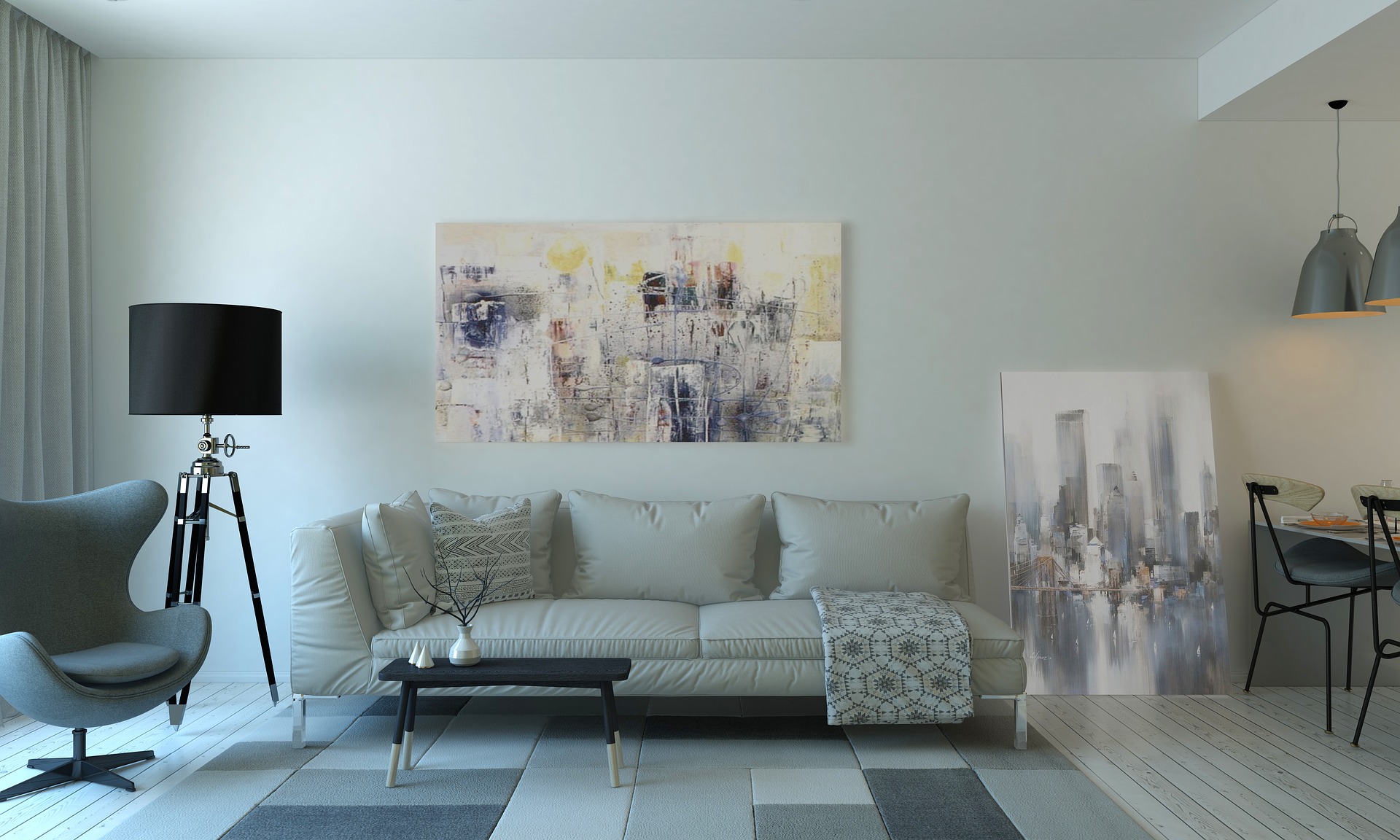 When you're living in an apartment, space may not be on your side. Take advantage of height instead, to save on square footage.

Tall floor lamps are ideal because they can be squeezed into a corner that is often overlooked.

Placing lighting fixtures in this part of a room will also illuminate the dark corners of a room, making it look more inviting.

Utilizing these tall fixtures will save on space, add dimension to a room and also save on tabletop space as well!

You can also incorporate wall lighting as well, such as scones. These wall fixtures will also save on space which is important for tiny spaces.


---
Living in a space with no overhead lighting can prove to be difficult but not impossible!

Some apartments and homes offer ample amounts of natural lighting, so one may not have to struggle with finding supplemental lighting.

However, if you find yourself in a situation where there are no overhead lights, try using our tips to brighten up your space in a way that proves functionality and budget-friendly!



Before committing to a place to live, make sure you view the apartment and community amenities to learn more about the space. Some apartments offer lighting that can be dimmed or overhead lighting in each room.

Also, it's important to tour the apartment beforehand to get information on the layout of the space and how much natural light you'll be getting.

Hopefully, these tips will help you add more lighting to the space when there are no overhead lights to work with! Check out our other blog posts!
Testimonials
I moved in in 2001, so far many changes took place. I am planning to stay couple more years- I feel safe, taken care off in anyway. Friendly staff, I am happy as it is.

- Anonymous
I'm currently a resident at Forest Pointe, I love the staff. They are really helpful and understanding. I been here for almost 2 years just renew my lease.

- Anonymous
We are so excited to be residents here and we look forward to our months to come.

- Anonymous
The staff and maintenance are very easy to work with I lived there for 2 years and enjoyed every minute of it. If your not a trouble maker you will be just fine. I really miss my apartment there.

- Facebook Review
Cannot say enough kind things about the women in the office! Very kind, friendly and make you feel at home from day one. They host resident events every month and always keep us informed of any updates and even things happening in the area. The upgrade options are really cool too! So happy they have a nice fitness center too. I've even seen the manager cleaning it for us. Best part is the dog park and pet themed events! They always have treats for the animals and the humans

- Google Review