10 Fun Things To Do in West Michigan
Located in the Western area of Michigan, Grand Rapids is the second-largest city with lots of charm and plenty of fun and thrilling things to do! While there is plenty of beautiful natural destination throughout the state, most of it can be found in downtown Grand Rapids.
Our downtown is packed with restaurants, museums, events, and enough breweries to make even the biggest beer lovers beg for a break! It's the perfect place to spend the weekend or if you live close enough, to spend the day!
There are many great attractions and restaurants located around the Forest Pointe community. Visit all of our top 10 favorite places while you are living in Grand Rapids.
TOP 5 PLACES TO GO IN GRAND RAPIDS
Did you know that Grand Rapids has its very own Children's Museum? The Children's Museum started as a mall exhibit in 1993 to offer Children hands-on exploration and learning. Today, the Children's Museum is in a beautiful downtown location that offers many fun exhibits, from dentistry to learning about bees and trains. With exhibits on various topics, kids of all ages will find something engaging and exciting.


11 Sheldon Ave NE, Grand Rapids, MI 49503
(616) 235-4726
The Frederik Meijer Gardens & Sculpture Park is the perfect place to walk around and enjoy the beautiful scenery. Some of the collections and exhibits are the sculpture collection, the Horticulture, as well as the other gardens. Some of the gardens are the Lena Meijer Tropical Conservatory, Kenneth E. Nelson Carnivorous Plant House, the Grace Jarecki Seasonal Display Greenhouse, and several others as well. There is so much to explore when you come here.

There are also learning opportunities such as classes, camps, field trips, lecture classes and more. Visit their website as well to see the calendar of events that they host here.


1000 E Beltline Ave Grand Rapids, MI 49525
(616) 957-1580
The Grand Rapids Art Museum is a great place to visit again and again to see all of the new exhibits that are rotating through the museum. They have a permanent collection as well as exhibits that are rotating through the museum. Visit their website to see the current exhibits that they have as well as the exhibits that they have coming up.

There are also several different learning opportunities like camps, programs, and more. Visit their website too to see the different events that they are hosting at the museum. Visit the Grand Rapids Art Museum today and again and again.


101 Monroe Center St Grand Rapids, MI 49503
(616) 831-1000
Millennium Park is located just across the Grand River. There are many fun activities that you can do while you are here. Some of these activities are playing in the water on the beach or letting the kids play on the splash pad. You can also rent kayaks, paddle boards, row boats, and canoes. There are also several different trails to go hiking, biking, walking, or running on.

Some of the other activities that you can do while you are here are playing on the playground, fishing, playing volleyball or basketball, and more. Bring a lunch and spend the day here and have a picnic. Bring friends and play a game of volleyball. Whatever activity that you choose to do you will have a great time doing it.


1415 Maynard Ave Walker, MI 49534
(616) 791-2357
Located just a short drive away from Forest Pointe, the Woodland Mall is the perfect place to go if you are shopping for yourself or someone else. There are many different shops within the mall. Some of the many shops are Express, J. Crew, PacSun, Pottery Barn, Sunglass Hut, and many others.

If you get hungry while you are at the mall there are also dining options. They have both sit-down restaurants as well as quick food choices. For the sit-down options they have Black Rock Bar and Grill, The Cheesecake Factory, On the Border, and more. For quicker food options, they have Auntie Anne's, Jamba Juice, Orange Julius, Starbucks, and more. Visit the Woodland Mall today.


3195 28th St Grand Rapids, MI 49512
(616) 949-0012
TOP 5 AMAZING PLACES TO EAT IN GRAND RAPIDS
There are many great restaurants that are located around Forest Pointe. Try out all of these restaurants with friends and family.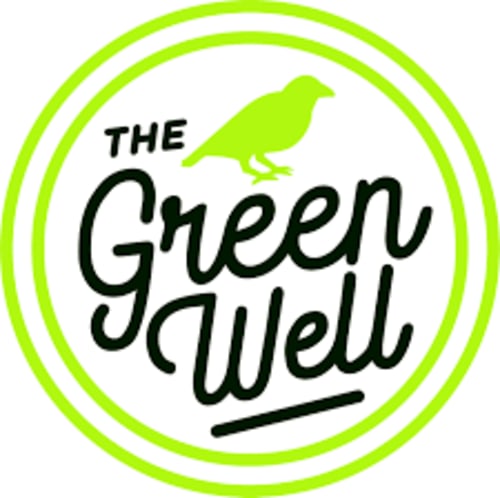 The Green Well has a variety of different options that everyone will enjoy. Start off with the Truffle Fries, Deviled Eggs, or the Kung Pao Broccoli. For mains they have salads, entrees, and sandwiches. We recommend trying out the Chipotle Avocado Salad, Green Well Burger, the BBQ Pork, or the Rice Bowl. For dessert, try the Bread Pudding.
924 Cherry St Grand Rapids, MI 49506
(616) 808-3566

Butcher's Union is a fun place to grab dinner in downtown Grand Rapids. For a starter, try out the Crispy Brussel Sprouts, Hot Elote Corn Dip, or the Mild-Mannered Meatballs. For mains they offer salads, soups, meats, and sandwiches. We recommend trying the Smokehouse Barbeque Pork sandwich, Chopped Salad, or the BU Bacon Wrapped Meatloaf. Don't forget to try dessert. We recommend trying a Blueberry Crisp or the Chocolate Mousse Cake.
438 Bridge St Grand Rapids, MI 49504
(616) 551-1323

Restaurant, American
If you are looking for a great place to have breakfast, look no further than Real Food Café. They offer both breakfast and lunch options. For breakfast we recommend trying the Monster Omelet, Smoked Chicken Skillet, or the Breakfast Monte Cristo. For lunch we recommend trying the Ultimate Club, Chicken Avocado Club, Fruity Spinach Salad, or the BBQ Bacon Burger. If you come for breakfast or for lunch, you will enjoy your meal.
2419 Eastern Ave Grand Rapids, MI 49507
(616) 241-4080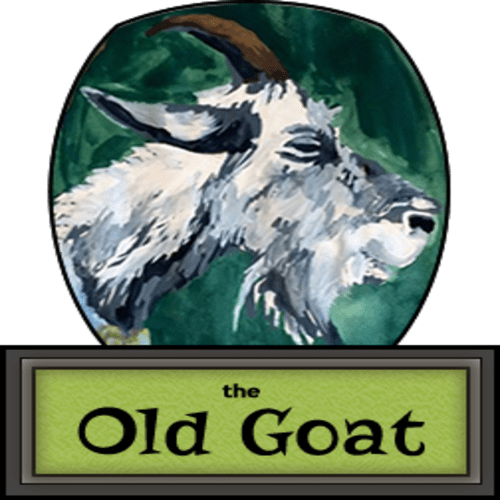 The Old Goat has several different options to choose from. On their menu they offer BBQ, sandwiches, burgers, salads, sides, and more. We recommend trying the Pulled Pork, Nacho Burger, or the Brussels Sprouts Salad. Don't forget to ask what the cake of the day is. They also offer a brunch menu. On this menu we recommend trying the Brisket Hash or The French Toast.
2434 Eastern Ave Grand Rapids, MI 49507
(616) 288-6976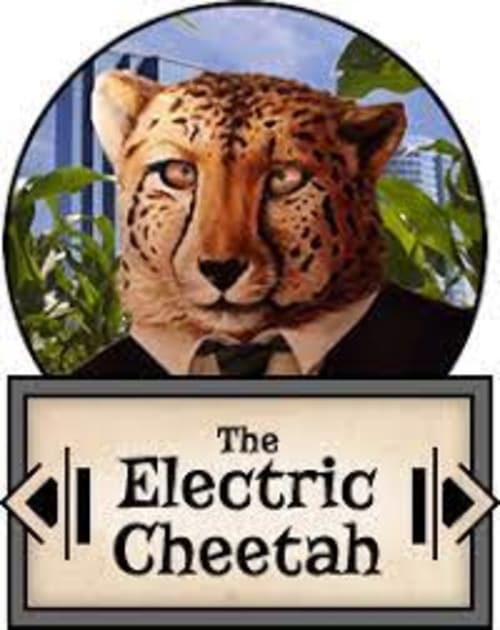 The Electric Cheetah is a great bistro to try with friends and family. They offer a brunch, lunch, and a dinner menu. For brunch, we recommend trying the Pork Belly Hash or the Donkey Kong Toast. For lunch or dinner, we recommend starting off with the Hand Cut Fries. For mains, they offer salads, macaroni, sandwiches, and other entrees. We recommend trying the I'm Not My Brothers Mac, Mac Burger, or the Uncle Cheetah Caesar salad. For dessert, try the Monster Cookies.
1015 Wealthy St Grand Rapids, MI 49506
(616) 451-4779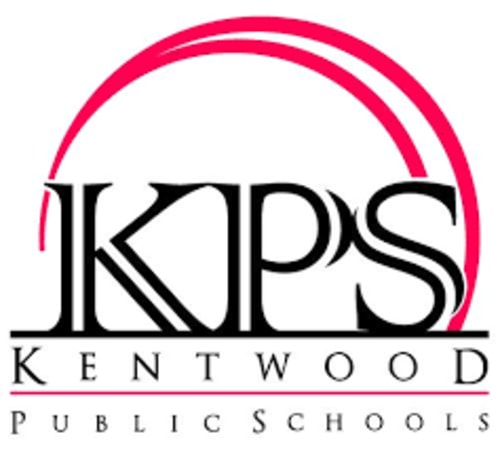 Testimonials
I'm currently a resident at Forest Pointe. I love the staff. They are really helpful and understanding. I have been here for almost 2 years and just renewed my lease.

- Anonymous
We are so excited to be residents here and we look forward to our months to come.

- Anonymous
The staff and maintenance are very easy to work with. I lived there for 2 years and enjoyed every minute of it. If you're not a trouble maker you will be just fine. I really miss my apartment there.

- Facebook Review
Cannot say enough kind things about the women in the office! Very kind, friendly and make you feel at home from day one. They host resident events every month and always keep us informed of any updates and even things happening in the area. The upgrade options are really cool too! So happy they have a nice fitness center too. I've even seen the manager cleaning it for us. Best part is the dog park and pet themed events! They always have treats for the animals and the humans.

- Google Review